Single room »Garden Wing«
approx. 25 m²
With a view of the herb garden and the Mary Portman House, bathroom with shower, Grand Lit - bed (160cm wide) and wooden flooring.
Layout
Views of the Mary Portman House
Views of the herbal garden
Queen size bed (160 cm wide)
Oak flooring
Balcony
Panorama window
Selection of teas and recyclable coffee capsules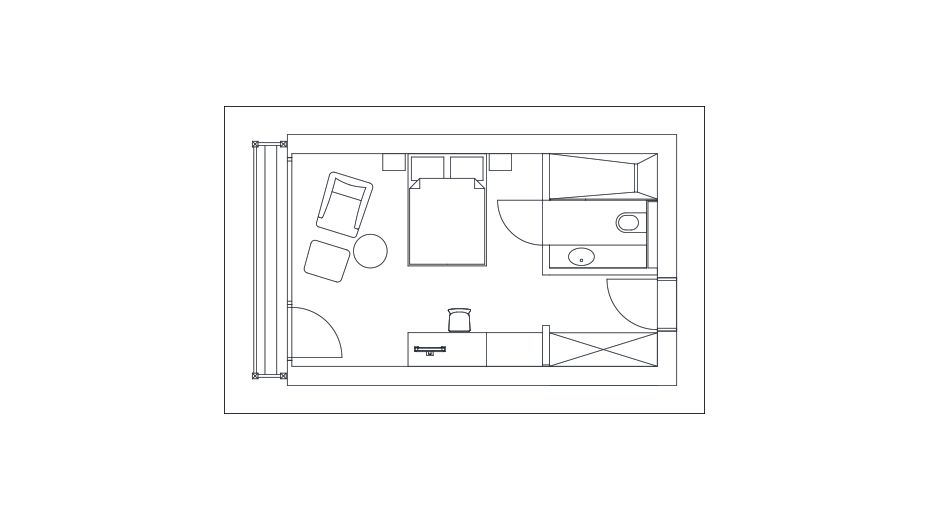 Single room »Garden wing«
Period
from 7 nights
Su - Fr
Weekend
Summer
14.05.2023 - 19.11.2023
295 €
305 €
335 €
Autumn
19.11.2023 - 22.12.2023
275 €
290 €
315 €
Christmas | New Years Eve
22.12.2023 - 07.01.2024
360 €
360 €
360 €
All prices are in Euro and incl. VAT. The prices apply per person, per night and include all the Kranzbach indulgence services, extended half-board, active and relaxation program, use of the pools and the sauna facilities, Wi-Fi and garage.
Su = Sunday, Fr = Friday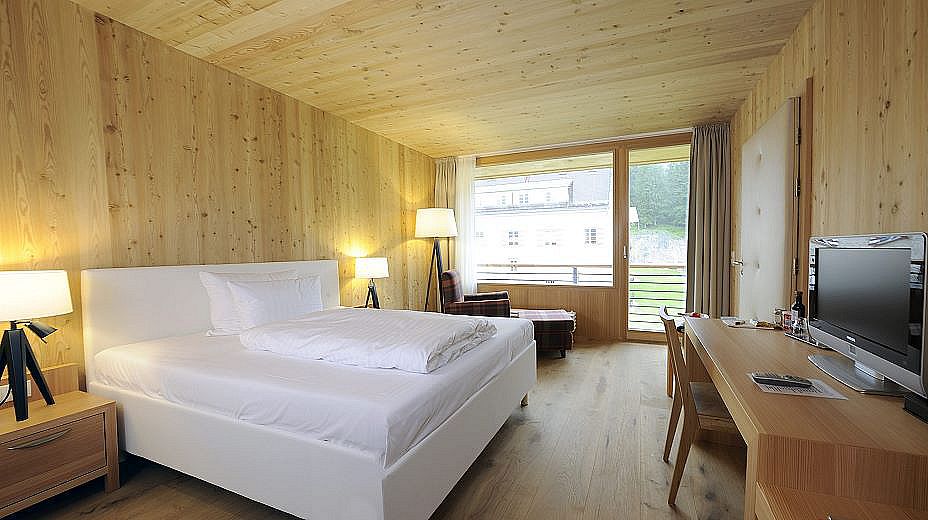 You can take a look inside the single room here.
360° Tour
Start the tour
You don't want to eat alone? For those that arrive by themselves and would prefer to have company while eating dinner, there is the possibility to reserve a seat at our communications table.
Online booking or enquiries
Do you need a break and just can't wait?
Then secure your room in Kranzbach right now.